The NEWS2 Game is an effective game-based learning resource that helps staff and students improve their practical understanding of the assessment process. The game addresses the role of NEWS2 in escalation, de-escalation, care reviews, and reassessment.

The game can be used by nurses, AHPs and students of all grades from any speciality. It is particularly useful for inductions, staff who require further education and following specific incidents.
"The NEWS2 Game is an excellent learning resource, for all members of the team. It really makes you think and opens up discussions in a safe environment."
Ros, Ward Matron.
"As a return to practice nurse, this game has been really useful to help me understand the observations in relation to the NEWS2 scores and common conditions."
Claire, Registered Nurse.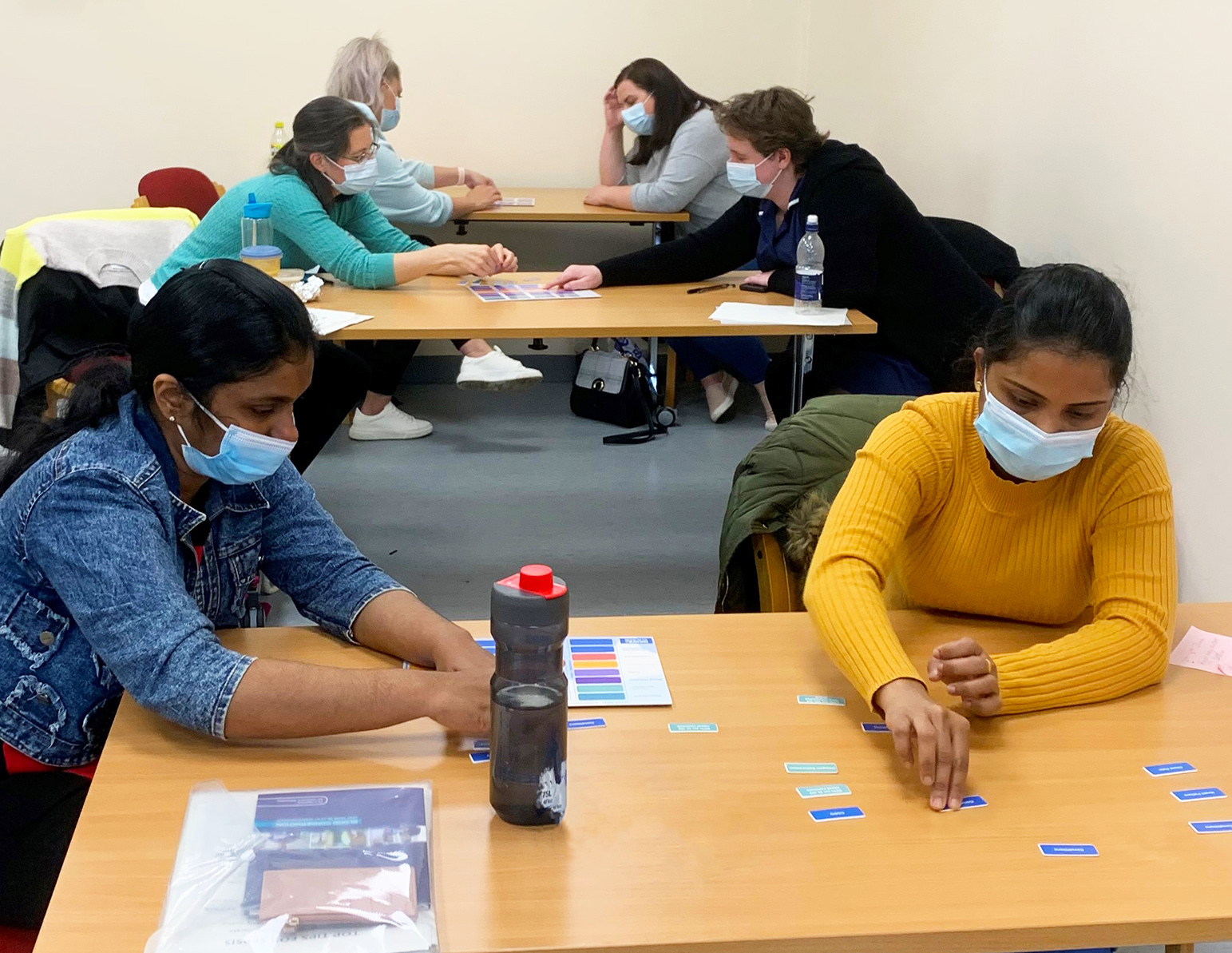 The game presents players with 2 challenges:

Challenge 1: Arrange Observation cards to create observations for 4 imaginary patients. They are ranked from most well to most unwell. Teams then select the conditions that are most likely to be represented by the observations they have created. Discussion should explore the clinical rationale and why specific observations are indicative of illness and any exceptions.


Challenge 2: Players are required to transcribe a patient's observations onto a NEWS2 chart and calculate a score. They do this while being distracted by loud noises and interruptions. Any variances are discussed to highlight the human factors that can lead to mistakes. Discussions can also include appropriate escalation using SBAR and potential management options for the patient.
Each of these challenges give the trainer the opportunity for an in-depth discussion on patient assessments, clinical decision-making and appropriate escalation processes. As well as giving a clear understanding of the human factors involved in NEWS2 miscalculations such as "normalising" the abnormal, noisy environment, stress and lack of familiarity.

The game's objectives are:
Generate discussion around how observations relate to a patient's health.
Encourage appreciation that each observation may be a cause for concern, depending upon the patient's underlying conditions and individual ABCDE assessment.
Appreciate how NEWS2 scores are calculated and associated errors.
Establish uniform completion of NEWS2 documents to improve recognition of unwell patients.
Recognise the need for escalation, de-escalation, care reviews, and reassessment.
The game is self-contained and does not require any external support. Anyone with clinical knowledge can facilitate a session: All you need is:
1-12 people divided into teams of between 1-4 players.
Able to be played face-to-face, whilst observing COVID restrictions.
60 minutes playing time.
The NEWS2 Game was created by Kate Turner, Digital Charge Nurse at Chesterfield Royal Hospital NHS Foundation Trust. Kate has been using the game with students and qualified staff for over 4 years.
This is how it began:
"Working in Clinical Education I discovered that some staff were citing NEWS for escalations without recognising the implications of individual observations for the patient. I created a game to help staff better understand the assessment process and the use of NEWS for escalation."
- Kate Turner, Digital Charge Nurse.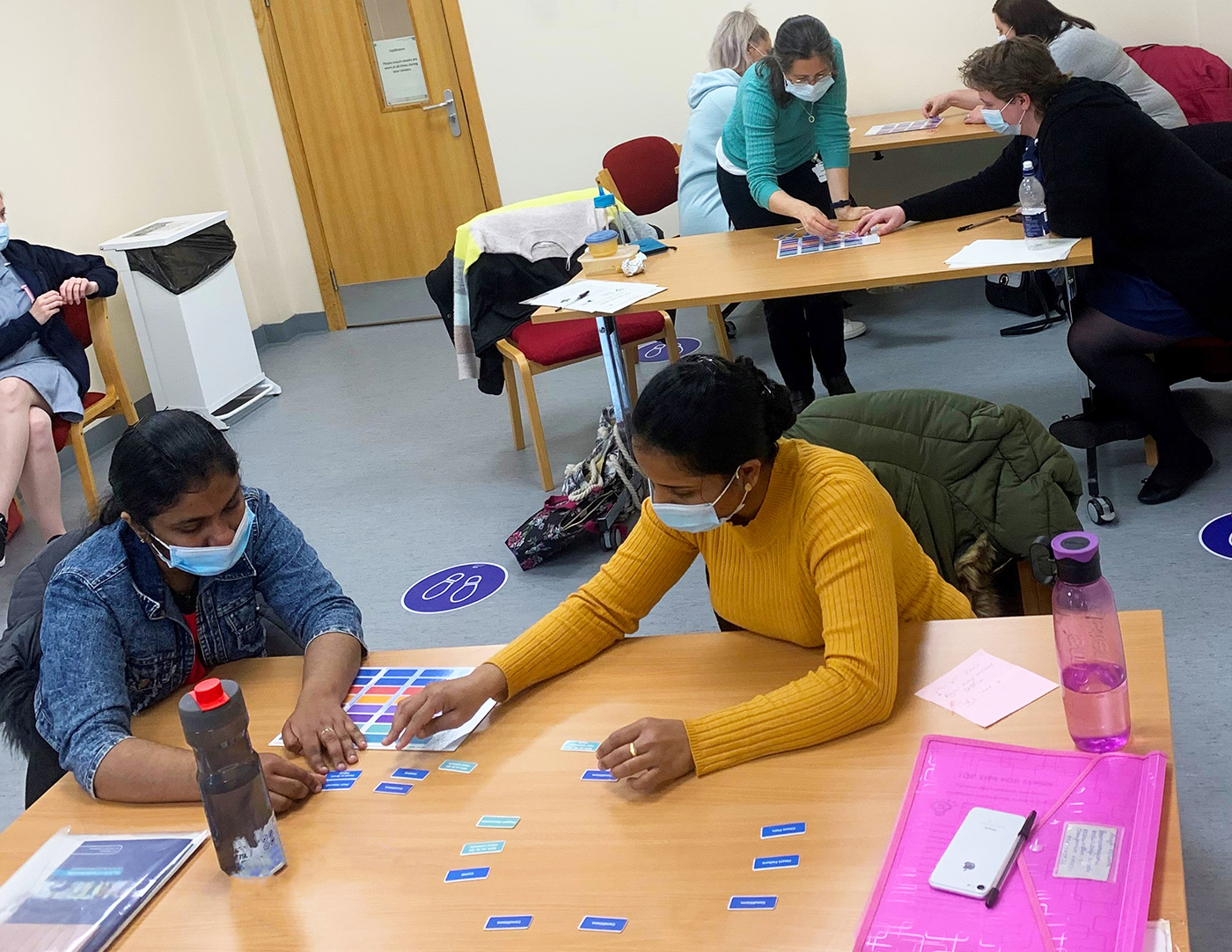 "The NEWS2 Game was used for the induction of new nurses to the Trust. The game promotes communication between the staff, allowing for best practice and new ideas to be shared. The game provides good evidence of the variations that can occur for different conditions, the trends that occur and what needs to be considered for the escalation and treatment of deteriorating patients.

  The game also highlights the human factors involved in some of the challenges faced by nurses including distractions, time constraints and external stress. This is often an overlooked area; the game provides an opportunity for these to be discussed and learnt. A very useful and successful training tool."
- Denise, Interprofessional Clinical Educator